Netbeans IDE 8.2 Refresh Folder missing

2016-11-23 2019-12-30 00:34:12
Netbeans,EN,IDE
In Netbeans IDE 8.2 the "Refresh Folder" option in right mouse click context menu may be missing. Here i show how to bring that option back to the context menu.
Overview
HowTo
In Main Menu, click Tools => Options

In Options Window, click Miscellaneous => Files, uncheck Enable auto-scanning of sources, click Apply, click OK.
Now the "Refresh Folder" option in the context menu is back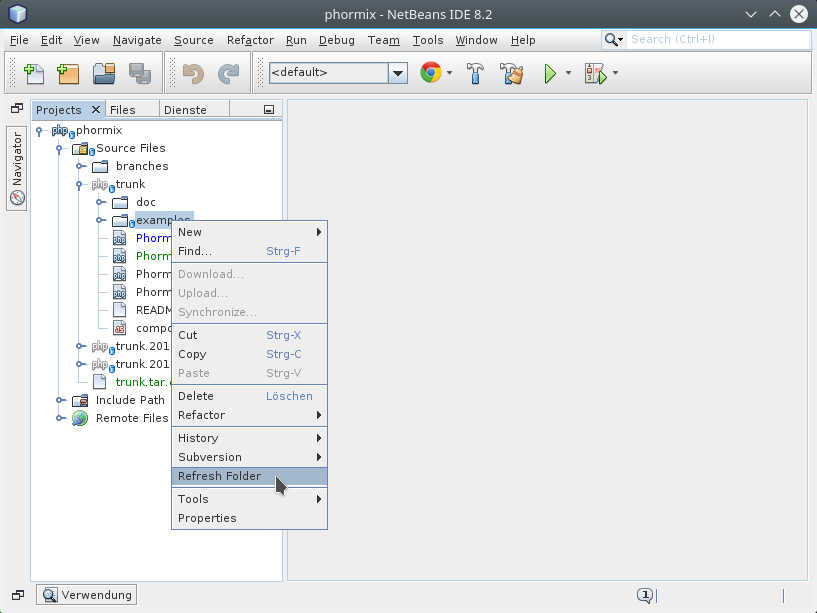 Links